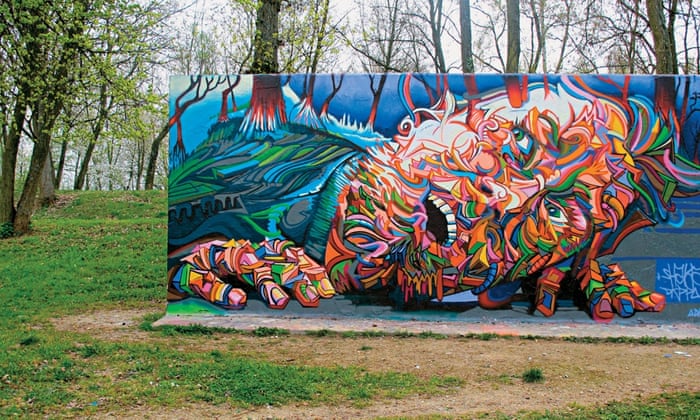 Really cool exhibition brings the style of street art, into locations where you wouldn't normally expect to see the medium. The photos capture the reality bending approach of vivid urban works of art, put into areas that are decidedly un-urban.
A major photog like Terry Richardson couldn't capture these images any better. My favorite is the one pictured above. Brilliant example of showcasing photography prowess with the beautiful colors, each one represented as radiantly as possible.
Gotta love it. See the rest here.